The Sim
About the USS Wayfarer
Missions| Personnel | Rules | Chain of Command | Join
---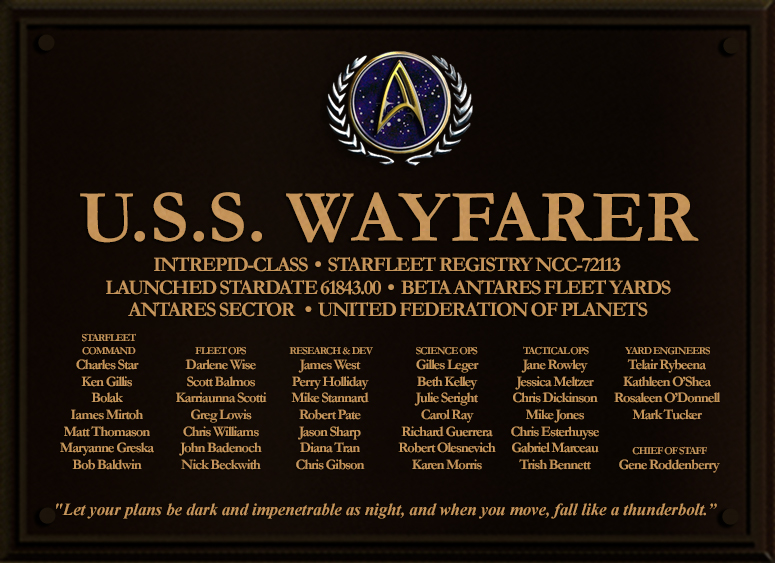 ---
History of the Wayfarer
The first recorded ship to bear the name
Wayfarer
was built by W. H. Potter & Sons, Liverpool in 1886 and owned at the time of her loss by Robert Mattsson, Mariehamn, was a Finnish iron sailing ship of 2.089 tons. She was later renamed to
Tasmania
.
On December 2nd, 1917, Tasmania, on a voyage from New Orleans to Bordeaux with a cargo of steel, wood and tobacco, was scuttled by the German submarine UC-17 (Ulrich Pilzecker), southwest of Ushant in the Bay of Biscay.
---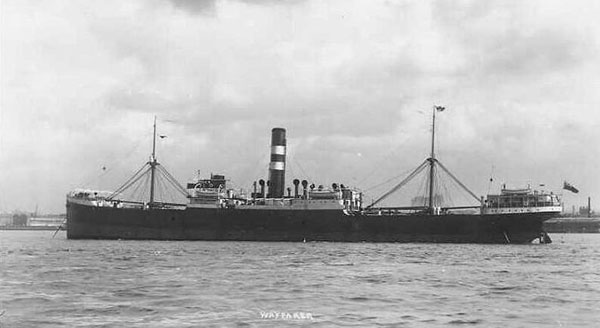 Another ship to bear the name
Wayfarer
was a British Passenger/Cargo Vessel of 5,068 tons built in 1925 by Charles Connell & Company, Scotstoun, Yard No 403 for Charente S.S Co Ltd (t & J Harrison), Liverpool.
She was powered by a steam triple expansion engine of 3 cylinders giving 12.5 knots. Engines by David Rowan & Co. Ltd.
On the 19th August 1944 she was torpedoed and sunk by German submarine U-862 (later I-502) about 90 miles from Mozambique when on a voyage from Colombo & Port Said for the Uk with 3000 tons of copper and 2000 tons of coal. Only 10 of the 61 crew survived.
---
The next ship to carry the name
Wayfarer
was a replacement cargo vessel for the Harrison line. She was completed by Wm. Doxford & Sons. Ltd. in Sunderland on 09/01/1951 and had a gross tonnage of 8150 tonnes.
On March 7th, 1973, the on a voyage from Ashdod to Constantza with iron ore, she was wrecked off Costinesti, 2 miles S. of Contantza. Before she caught fire.
---
The next ship to carry the name was built in 1973 by Nippon Kokan Shimizu in Japan for the British Run Harrison Line to replace the much older 1951 vessel. At the time this large vessel could carry upto 1,097,000 metric tonnes of cargo. She travelled all around the world including the Pacific and Atlantic oceans well into the late 80's and 90's.
---
The first Starfleet Vessel to bear the name
Wayfarer
was an Ambassador Class Starship launched in 2354 registry number NCC-10536. The vessel primarily saw action along the Neutral Zone of the Romulan Star Empire and the Klingon Border. In 2374 the
Wayfarer
was under the command of Captain Gabriel Stonelake and First Officer Suriya Chen. However was destroyed in The Dominion War during Operation Return. Many of the crew however survived and were safely rescued by other friendly vessels.
---
The current USS Wayfarer today was built in 2375 at the Utopia Planetia Shipyards. Originally commanded by Captain Micheal Meezo. However only a few months after being out of spacedock Captain Meezo and several other officers were declared Missing in Action after transporting a dangerous criminal. The Wayfarer was found adrift before being towed to the nearest Starbase for repairs. The ship was then commanded briefly by Captain Dick Sprague for a short run down trip to Earth before his retirement. The Wayfarers third and current commander is Captain Akeno Misaki.
---
Captains of the Wayfarer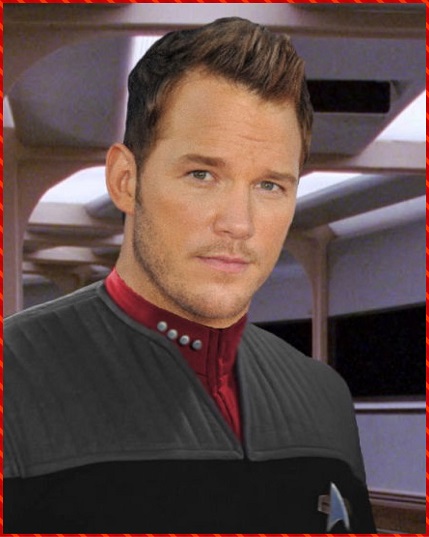 Micheal Meezo
Rank:


Years active: 2375 - 2376
Current Status: Declared Missing in Action.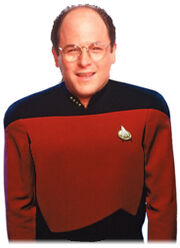 Dick Sprague
Rank:


Years active: 2376 - 2376
Current Status: Retired from service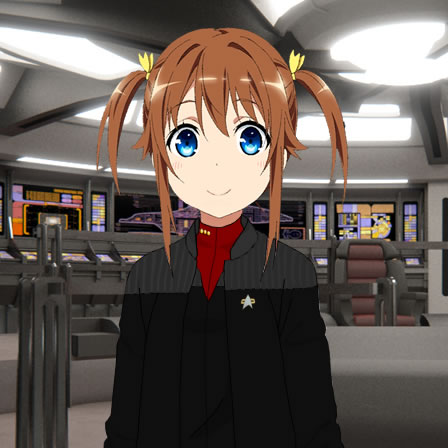 Akeno Misaki
Rank:


Years active: 2376 - Current
Current Status: Assigned CO USS Wayfarer